Sperry Tents

Oregon
Arden Event Collective's Sperry Tent offers marquee tents that complement your event décor. If you are throwing an outdoor event and are in need of a quality tent that won't detract from the aesthetics of your event, Sperry Tents Oregon has just what you need.
If you would like more information about Arden Event Collective's Sperry Tents, please email us or call (503) 548-4880 to speak to an event specialist.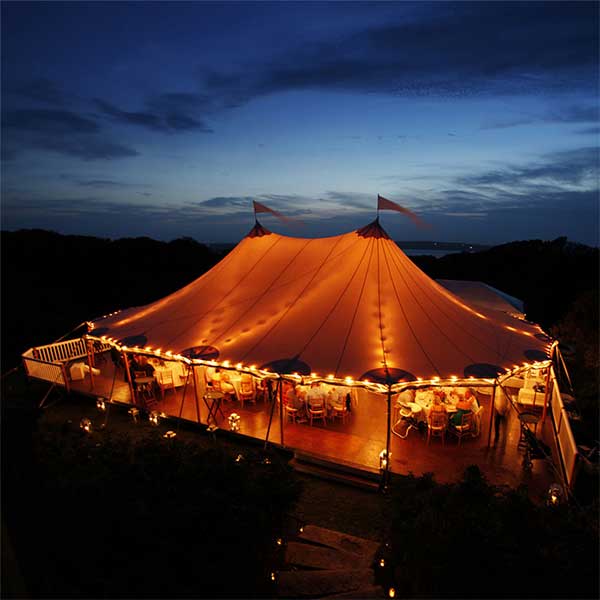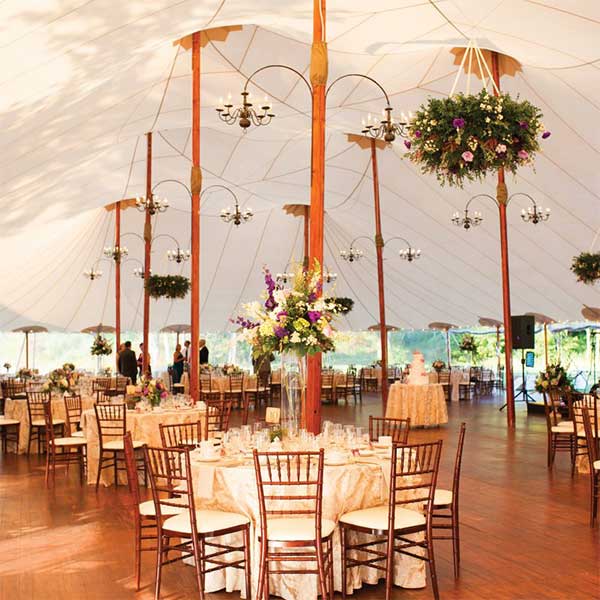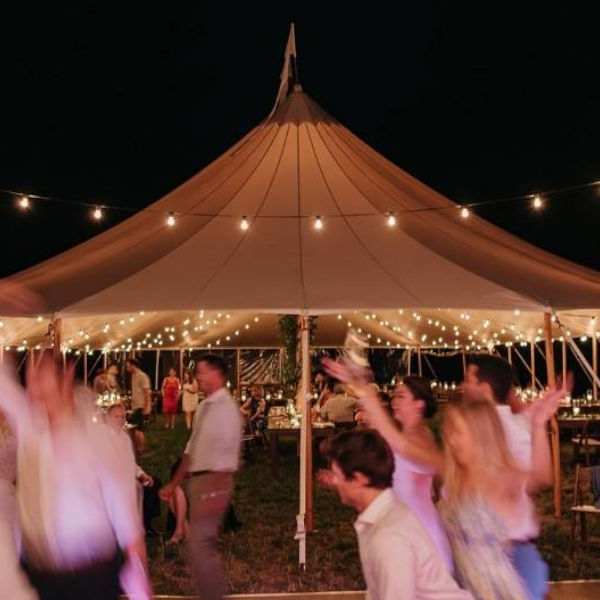 What are Sperry Tents?
Simply put, Sperry Tents are elegant sailcloth tents handcrafted by sailmakers. Sperry Tents are sought after for their quiet luxury, classic detailing, and natural elegance — they are the ultimate outdoor venue.
Every single Sperry Tent is a sophisticated, thoughtfully conceived piece of fabric art marked by handcrafted timber support poles and nautical design cues. Each pole tent can accommodate any sized event, from a rehearsal dinner to a cocktail party to a 300+ guest outdoor wedding reception.
How did Sperry Tents start?
The history of Sperry Tents started with Steve Sperry's sailmaking career back in the 1960s. After working under the legendary Ted Hood, Sperry struck out on his own in the mid-70s. He started Sperry Sails in Marion, Mass., where he and an employee built sails and did custom canvas work for local sailors. Over the following years, Sperry Sails' much-loved, colorful sun logo would be seen decorating many of the crafts which sailed up and down the coast of New England and thus the Sperry Sails brand became known and respected among the sailing community.
Inspired by an event he was invited to, Sperry used his sailmaking skills to try his hand at making a party tent. Using his own supplies – sailcloth, sewing machines, grommets, nautical lines, and wooden support poles crafted at his personal sawmill – Sperry crafted a party tent that would start a revolution in the world of event tents.
Sperry Tents Today
Today, Steve's sons, Tim and Matt Sperry, have taken over where their father left off. Tim Sperry is still president of Sperry Tents and helms the original office, Sperry Tents Marion, advancing the brand's reach by signing on privately owned and licensed Sperry Tents providers both nationally and internationally. Meanwhile Matt took over his father's role as Sperry Sails president and launched sister company Sperry Fabric Architecture, where Sperry Tents as well as custom fabric structures for commercial venues and private homes are manufactured.
Arden Event Collective is an authorized vendor for your Sperry Tent rental needs.
Arden Event Collective is proud to announce our partnership with Sperry Tents in providing quality and luxurious sailcloth rental tents for your special outdoor event here in the Pacific Northwest. To learn more about Sperry Tent rentals, email us or call (503) 548-4880.